CMS Electric Cooperative, Inc., was founded in April 1945 and energized its first lines in June 1948. Originally, CMS took its name from the three counties it was chartered to serve: Clark, Meade and Seward. However, soon Comanche County was also added to the service area. The service area covers approximately 4800 square miles with approximately 2500 miles of line. We currently service Clark, Comanche, Meade, Seward with portions of Barber, Gray, Stevens, Kiowa, Ford and Haskell counties. 
Today, the cooperative serves approximately 5800 meters, consisting of residential, small commercial, large power and industrial loads. As with any cooperative, we are member owned, which makes us continually working to keep our rates competitive while still maintaining excellent service. Our main office is located in Meade, Kansas at 509 E. Carthage St, which is across the street from the Meade District Hospital on Highway 54. Our satellite office is located in Coldwater, Kansas at 603 N. Central. A professional staff is available to assist you with your services at both locations. 
Our goal at CMS Electric is to keep your power on at all times. However due to storms, equipment failure, power supply problems or the like, you may experience a loss of power. Please call 24 hours a day, 7 days a week at 800-794-2353 to report service problems.  You can also report power issues after hours 844-755-8728. Our linemen are on-call 24/7. We strive to give you the best service we possibly can and appreciate your comments and suggestions. 
Meade Office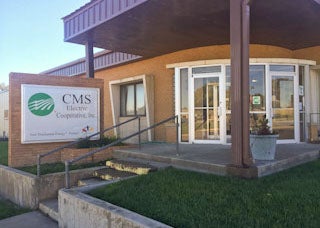 620-873-2184
Mailing Address
P.O. Box 790
Meade, KS 67864
Physical Address
509 E. Carthage Street (across from the Meade District Hospital on Highway 54)
CMS Service Territory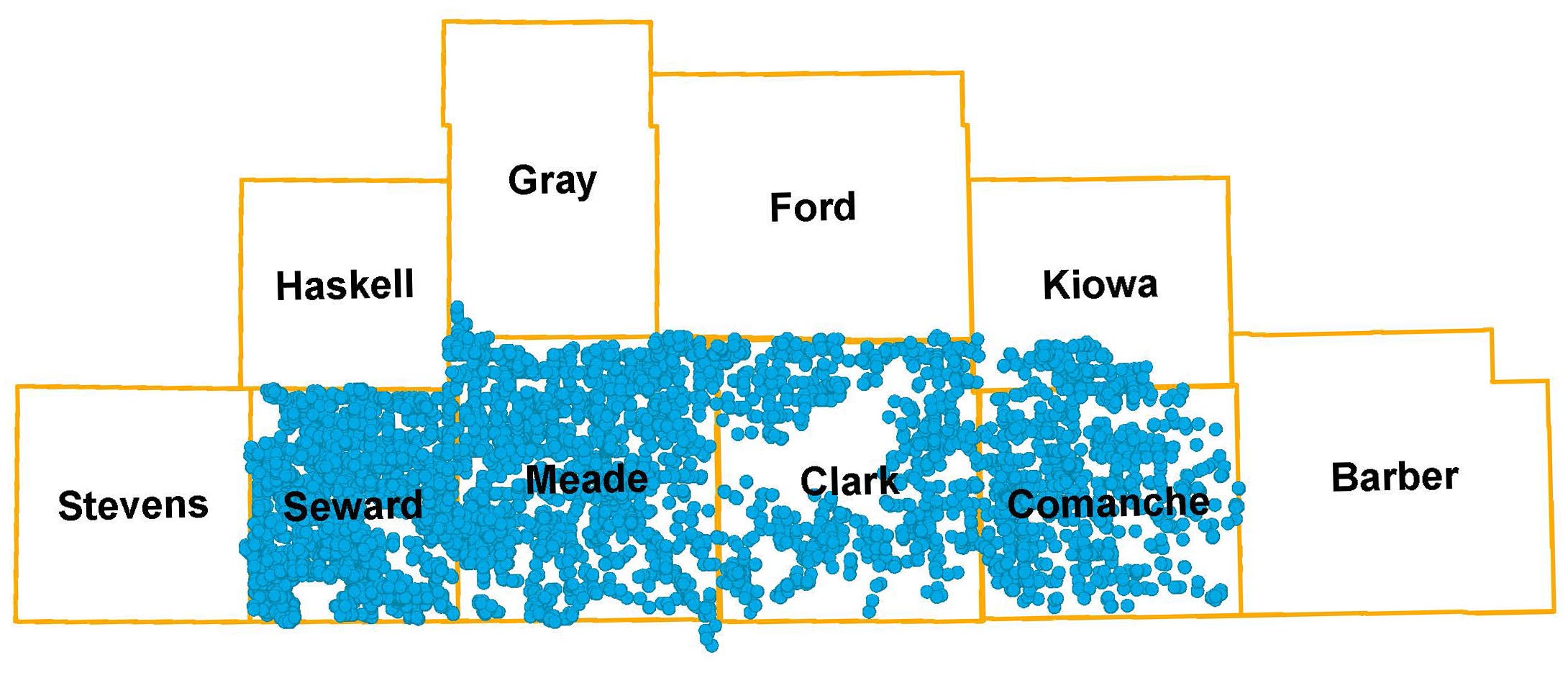 Coldwater Office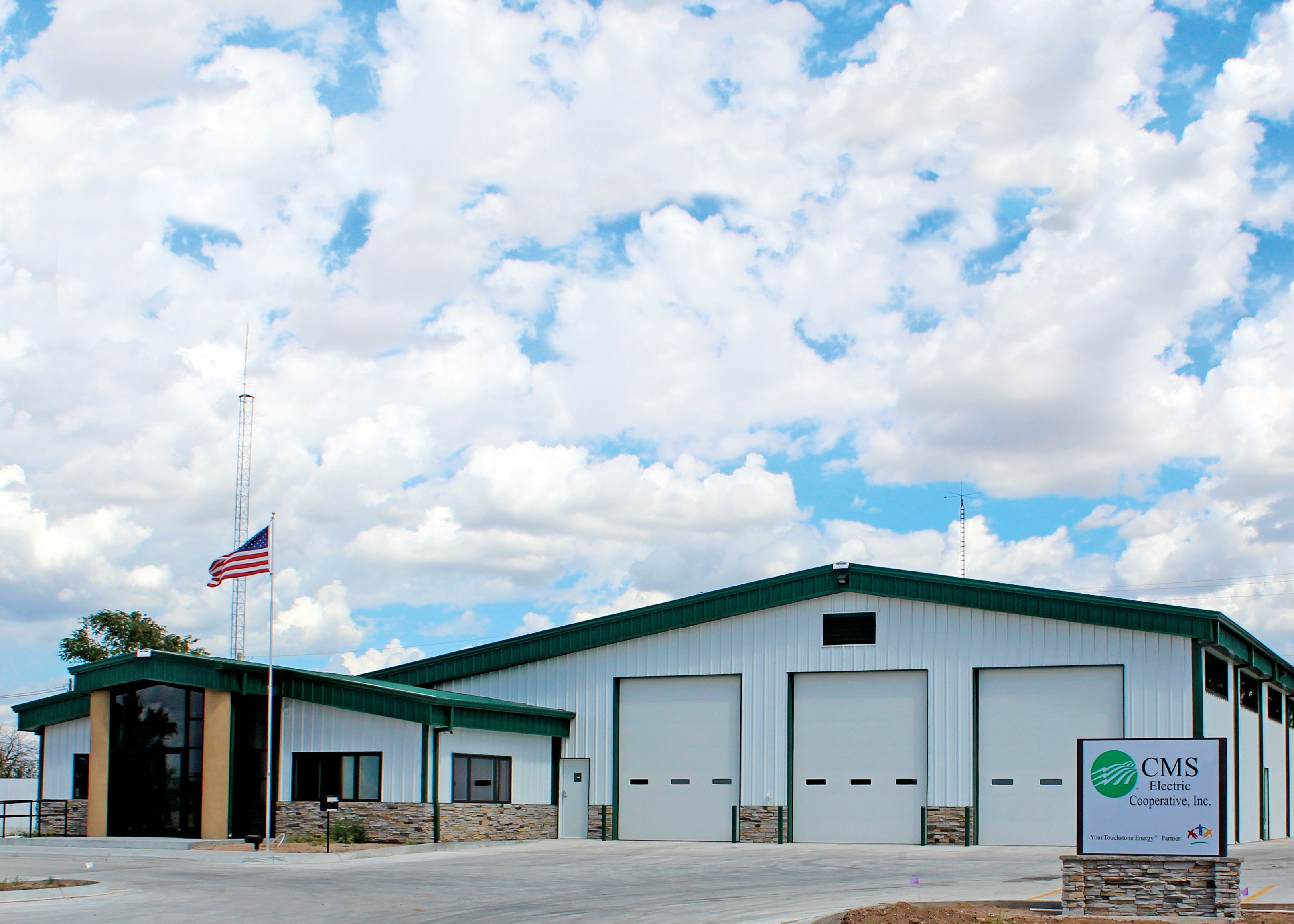 620-582-2534
Mailing Address
P.O. Box 738
Coldwater, KS 67029
Physical Address
603 N. Central
CMS is a proud member of Touchstone Energy.
The Touchstone Energy Cooperatives brand represents a nationwide alliance made of more than 750 local, consumer-owned electric cooperatives in 46 states. Touchstone Energy co-ops collectively deliver power and energy solutions to more than 30 million members every day. Electric cooperatives distribute power for 56 percent of the U.S. land mass over 2.4 million miles of power lines.
Electric cooperatives were established to provide electricity to rural America, and now make up the largest electric utility network in the nation. Touchstone Energy is the national brand identity for that network.
Did you know Electric Cooperatives ...
Are located in 80% of the nation's counties
Are the largest electric utility network in the nation
Total more than 900 local systems in 47 states
Have 42 million member-owners
Distribute power over 2.5 million miles of line
Serve 56% of the U.S. land mass
Own $130 billion in generation, transmission, and distribution assets
More than 88% of all local electric co-ops offer electricity generated from renewable sources.
What Makes Our Cooperatives Different
Touchstone Energy co-ops are owned by the members they serve and are committed to providing reliable electricity at the lowest price possible. In short, co-ops "look out" for the members they serve.
Touchstone Energy co-ops provide high standards of service according to their four core values: integrity, accountability, innovation and commitment to community.
Touchstone Energy co-ops rank well ahead of their industry counterparts when it comes to customer satisfaction. Recent data from the American Customer Satisfaction Index (ACSI), one the nation's most recognized measures of customer satisfaction, gives Touchstone Energy cooperatives an average score of "83" out of a possible 100, outclassing utility industry satisfaction score of "77."